BACK TO SCHOOL - WOOHOO!!!
Kindred Heart Families, Inc will be holding our 4th Annual Back to School Bash. We are inviting all Foster Children, Kinship Children, Grandchildren being raised by Grandparents, and Adoptive Families. Join us August 21st at the former Immanuel Lutheran School at 1626 Illinois Avenue Sheboygan. As in the past, families will register on our website for a time slot, each time slot is limited to 15 families, when a time slot is full we will remove it from the registration form. The time slots available are 11am, 12pm, 1pm, 2pm, 3pm, and 4pm. Register Here.

Each registered child will receive a backpack full of the recommended school items, per items donated. This year we are hoping to have new shoes available for each registered child as well, but that will depend on the amount donated. If you have any special requests, please let us know and we will try to accommodate as we can.

We will also have some new clothing available on a limited basis. But all our regulars will be there… you will be able to select unlimited gently used clothing, shoes, toys, bedding and feeding items, bath, diapering items and more. We will be changing over our summer items for fall and winter for this giving event.

If you are still in need of some summer items including swimming suit, please let us know before they get boxed up for the season. You are welcome to visit the foster boutique anytime Monday through Thursday from 12 to 5pm.

We love all of our foster / kinship families… truly, but I do need to make a request. If you sign up for a time slot, please show up for your time. It takes a LOT of work to put together these giving events. A lot of my time and a lot of volunteer hours go into sorting and organizing the items and processing the event. If you cannot make it for the event / time slot requested, please let us know and we will try our hardest to make accommodations for you. We want everyone to have the opportunity to get nice things for the littles in your care. Thank you for understanding.

Volunteers… without volunteers we cannot bring you these giving events. And we love our Volunteers. If you can spare a bit of time, we are looking for volunteers for Friday August 20th from 4pm through 9pm. And Saturday August 21st from 10:30am to 3pm and 3pm to 7pm. All our volunteers get a free dinner / lunch, as well as get to pick up their items first. If you can help Kindred Heart during your Back to School Bash, please let us know on your registration form.
HAPPY BACK TO SCHOOL
Do you have dinner plans Thursday August 5th? Join Kindred Heart Families during our Fill the Bus Event, we will be serving Brats and Hamburgers from 4pm to 7pm. Come get a Single Brat / Hamburger Meal Deal with a drink and bag of chips for only $5… make it a double for $7. And hot dog meal deal is only $3.
August Birthdays
Does your little have a birthday in August? All our foster / kinship children can get a Birthday in a Bag kit as well as a birthday gift from Kindred Heart Families. Our birthday in a bag kits are premade and include cake mix / frosting, party plates / napkins / cups, party supplies like balloons / centerpiece / banner and party favors. We try to get a birthday gift they will love, please let us know when you register what they are into these days. Register here and let us know when you would like to pick up their birthday pack and we will have it ready for you.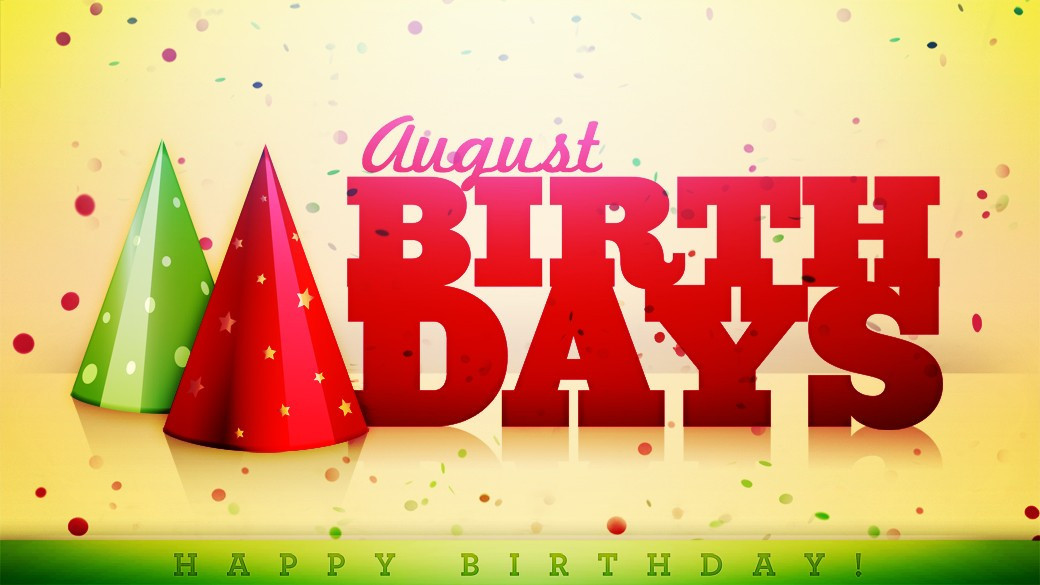 The Sheboygan County Fair is on this year!!!!
Sheboygan County Fair will run from September 2nd through September 6th. As in the past we will have a booth out at the fair, we are located in the big white tent across from the racetrack. If you are heading out to the fair this year, please stop by and say hi. We will be promoting the many programs that Kindred Heart Families has available to special families like yours.

We would love to have a few volunteers to sign up to help man Kindred Heart Families booth during fair hours. The fair vendor hours are Thursday through Sunday from 10am to 9pm. Kindred Heart Families will provide free fair passes for you and a friend, as well as a meal, and snack. Volunteer hours we need to fill are from 2pm to 5:30pm and 5:30pm to 9pm. The fair is a great place to meet new people and share with them how Kindred Heart Families is supporting the fostering community… we would love to have you be apart of that. If interested, please reach out to Mary Anne 920-400-2678 or email me at kindredheartfamilies@yahoo.com
At Kindred Heart Families, Inc, We love being a part of this amazing journey that your family is on. If you have any suggestion or needs that we may not have addressed, please let us know your thoughts. It truly a pleasure to be here as a resource to you as you support the beautiful children in you care.