Join Us for our Fill The Bus Supply Drive




and help Foster & Kinship children succeed!
July 17th through August 17th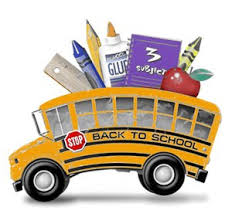 Help us fill our Bus
Supplies can be drop off Monday through Thursday Noon to 5pm

Front Lobby or Classroom
Immanuel
Lutheran School
1626 Illinois Avenue




Sheboygan



Donate much needed NEW school supplies for
local Foster & Kinship Children.

______________________________________________________

Backpacks (girl/boy/generic) Binders (3-Ring)
Bleach Wipes
Colored Pencils
Computer paper
Crayons
Dry Erase Markers
Facial Tissues
2 Pocket Folders (Plastic or Paper)
Glue Sticks
Hand Sanitizer
Headphones, No Ear Buds
Highlighters
NEW Clothing
Liquid Glue – Elmers
Mechanical Pencils
#2 Pencils
Individual Pencil Sharpeners
Note Cards
Pencil Boxes / Pouches
Pens
Red Ink Pens
Scissors
Scotch Tape
Spiral Notebooks – Wide / College
Washable Markers
Ziplock Bags
NEW Shoes
Here are some items being requested by the schools:
STARTING THE SCHOOL YEAR WITHOUT ESSENTIAL SUPPLIES CAN LOWER A CHILD'S SELF-ESTEEM BEFORE THEY EVEN BEGIN LEARNING.


Fill the Bus is our community-wide school supply drive for children in Foster / Kinship care. With your help, we can give students the tools – and confidence – that they need to excel in the classroom.
Sponsor a Backpack.
You may choose to sponsor an Elementary / Middle / High School Backpack. Each NEW Backpack will include suggested items needed for selected graded, as well as New Clothing and Shoes.
Elementary $65 Middle School $80 High School $100