Join Us for our Fill The Bus Supply Drive




and help Foster & Kinship children succeed!

July 31st through August 12th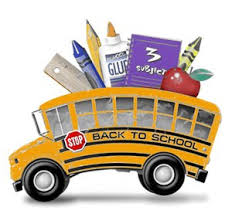 SPECIAL DROP OFF DATE


T

hursday, August 5th
4pm to 7pm




+ Brat Fry / Raffles



Immanuel
Lutheran School
1626 Illinois Avenue




Sheboygan



Donate much needed NEW school supplies for
local Foster & Kinship Children.

______________________________________________________

Backpacks (girl/boy/generic) Binders (3-Ring)
Bleach Wipes
Colored Pencils
Computer paper
Crayons
Dry Erase Markers
Facial Tissues
2 Pocket Folders (Plastic or Paper)
Glue Sticks
Hand Sanitizer
Headphones, No Ear Buds
Highlighters
NEW Clothing
Liquid Glue – Elmers
Mechanical Pencils
#2 Pencils
Individual Pencil Sharpeners
Note Cards
Pencil Boxes / Pouches
Pens
Red Ink Pens
Scissors
Scotch Tape
Spiral Notebooks – Wide / College
Washable Markers
Ziplock Bags
NEW Shoes
Here are some items being requested by the schools:
STARTING THE SCHOOL YEAR WITHOUT ESSENTIAL SUPPLIES CAN LOWER A CHILD'S SELF-ESTEEM BEFORE THEY EVEN BEGIN LEARNING.


Fill the Bus is our community-wide school supply drive for children in Foster / Kinship care. With your help, we can give students the tools – and confidence – that they need to excel in the classroom.
Sponsor a Backpack.
You may choose to sponsor an Elementary / Middle / High School Backpack. Each NEW Backpack will include suggested items needed for selected graded, as well as New Clothing and Shoes.
Elementary $65 Middle School $80 High School $100